What you're looking for with a Facebook Messenger Autoresponder is a simple way to automate a response when your customers message you (like us :) ). Below you'll read about how to get this setup in 3 easy steps using Modern.
This Looks REALLY Great:)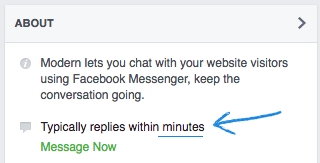 Quick replies areimportant for a few reasons:
You don't want to keep customers waiting
You want to let customersknow if they message outside business hours
Your goal is to keep your response time low for Facebook to love you
All of these will help you win a reputation with your customers in this quickly evolving landscape where Facebook continues to put a larger emphasis on Messenger. Your goal is to stay ahead of the competition and make sure you setup these smart automations before your competitors do!
Step #1: Create An Automation Sequence
Make sure you have a Modern account. Start by navigating to the automation creation page- click on "New Campaign":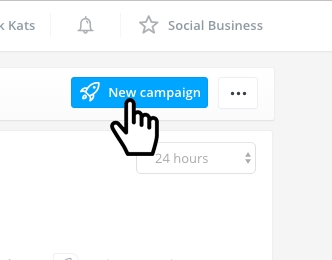 Step #2:Setup the Autoresponder Message
(A) Add your campaign name (you may want3 campaigns - one for away, new and returning visitors - name them accordingly)
(B)As a response you can combine a few messages such as a Text, Image, or Carasoul
(C) Customize your message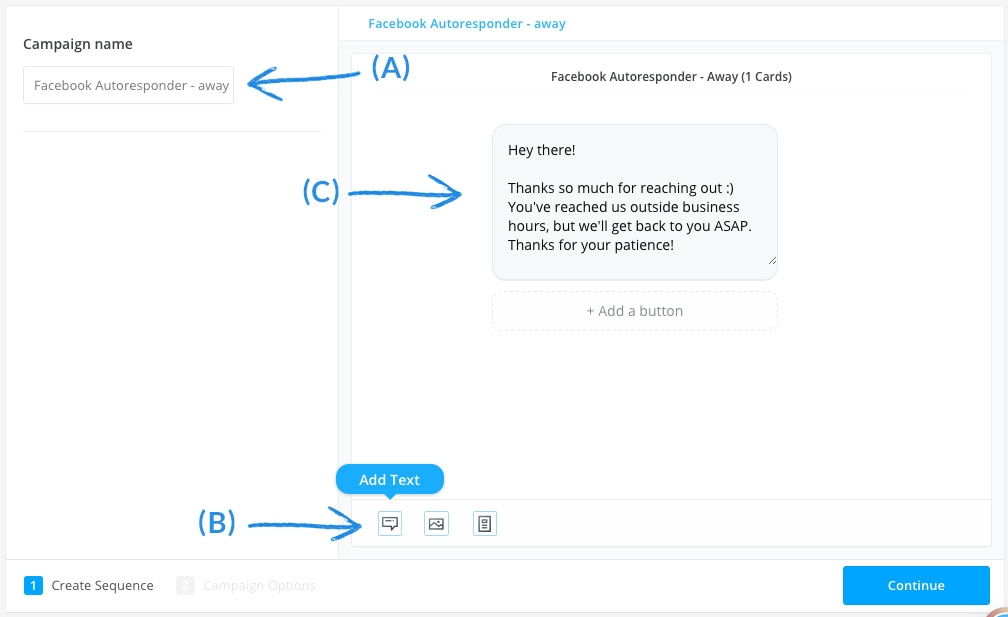 Step #3:Setup the Response Time
Once you've setup your automated response, select "Set as automation", remove the "triggered by card" and select the New / Returning users and when you'd like to send it.
This will allow you to send that specific automation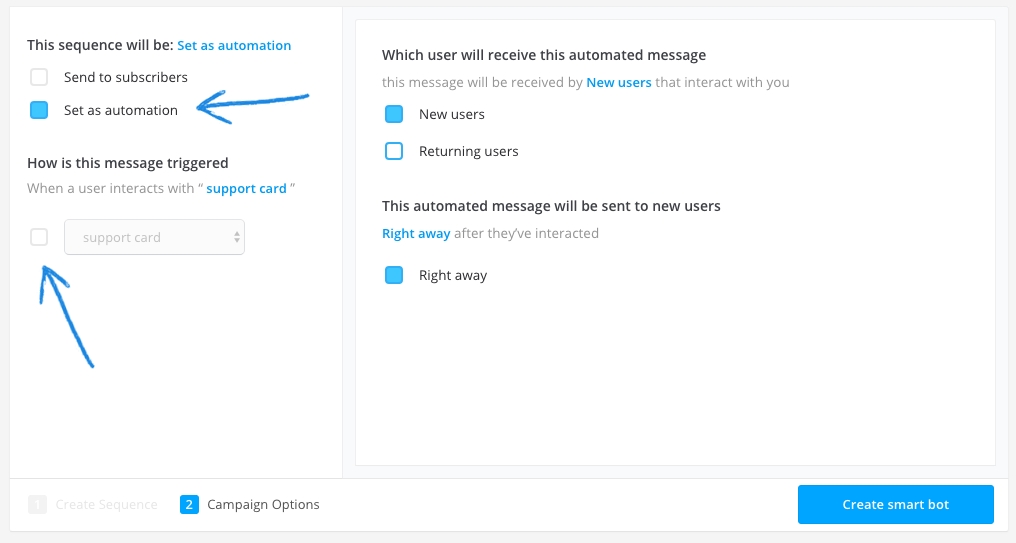 Setting Up Your Messages
You'll want to setup 3 Facebook Autoresponders for sure:
One for new visitors (during work hours)
One for returning visitors (during work hours)
One for new /returning visitors off work(away) hours
Others that you setup may help as well, but make sure you setup at least these 3.
If you haven't created an account yet, get started with Moderntoday! We look forward to helping you achieve your goals, feel free to check out our other blogs as well!